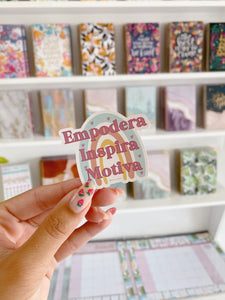 Now waterproof!
✨What we want this sticker to tell you✨
Do more of what empowers you. It may be practicing a hobby, reading books, attending seminars and workshops, giving yourself your me-time.
Surround yourself with people who inspire you, inspire you to be the best version of yourself.
And lastly set out goals that motivates you!